Welcome to Art Mango
We are a paint & sip art studio located inside of the Newport Mall in Jersey City.
We offer 2 hour painting classes in our studio, your space, or for larger groups! Celebrate your birthday, work event, family outing, or girls night out with a private painting party at Art Mango. Looking for us to come to you for a corporate painting? Contact our team today for more information. Get started today by reserving your canvas below.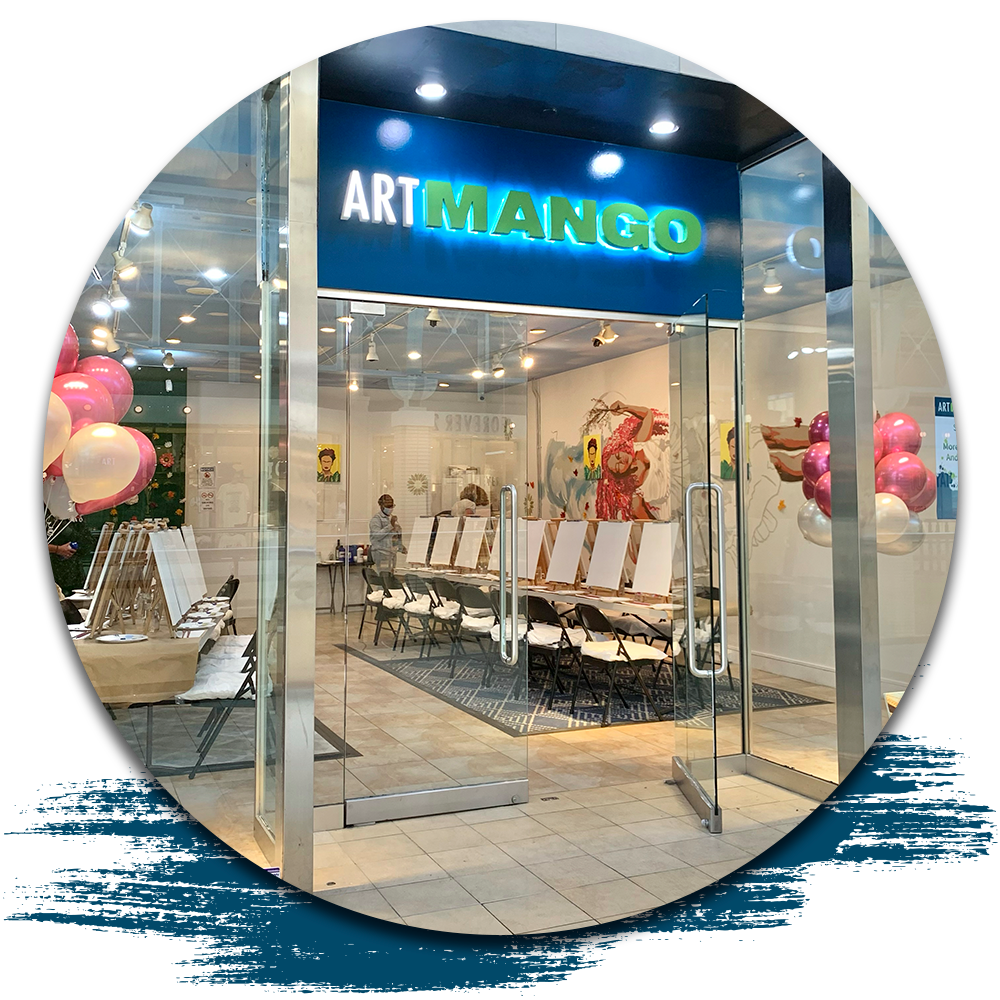 Private Events
Before buying a party we ask that you contact us for date availability. These are bring your own drink events. We offer parties at our studio or a location of your choice in NJ or NY. Price may vary according to your party's needs.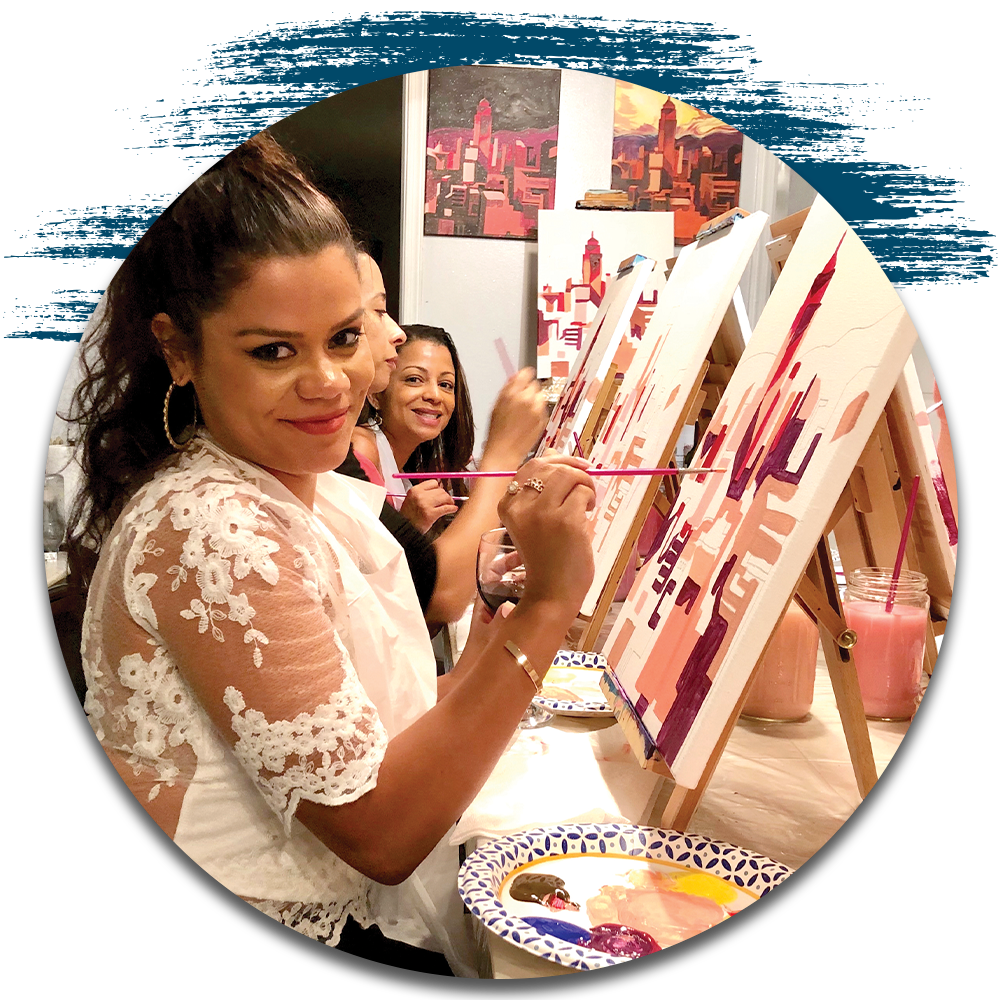 Class Schedule
We offer birthday painting parties, family parties, girls night out parties, baby shower painting parties, corporate painting parties, fundraisers, bachelorette painting parties, glow parties, and more! Simply contact our friendly Art Mango team for more information and availability. You can also join our paint and sip classes by buying your spot for $35 per person.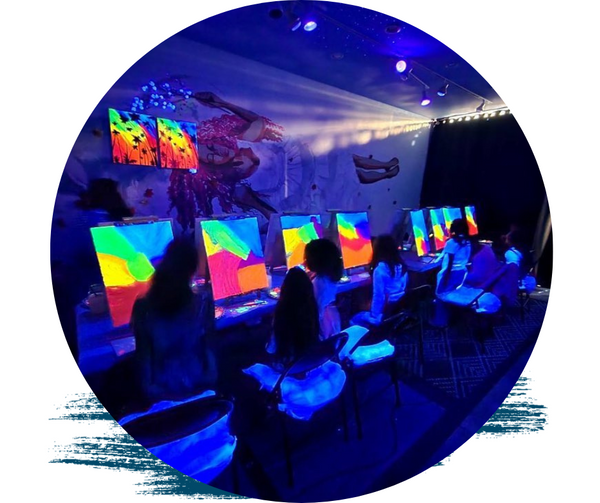 Ask Us About Our Glow Classes!
Shake things up with our special glow in the dark painting classes! This event is perfect for birthday parties, bachelorette parties, or coorporate parties. Want to book your glow in the dark painting class? Contact our team today for availability.
Get In Touch!
30 Mall Drive W, 2nd Floor, Jersey City, NJ 07310
Hours: Monday-Thursday 10:00am - 8:00pm | Friday & Saturday 10:00am - 9:00pm | Sunday 12:00 pm - 6:00pm
Previous Classes